Remember, way back when every desk or place of business had ashtrays sitting around for their employees and customers. Now you would have to search long and hard to find an ashtray.
With the demise of smoking, ashtrays and advertising tobacciana items are rarely being made any more and they will, one day soon, become a hot collectible. Add to or start your collection today.
Rock Bound Coast
San Remo Victoria Australia Ashtray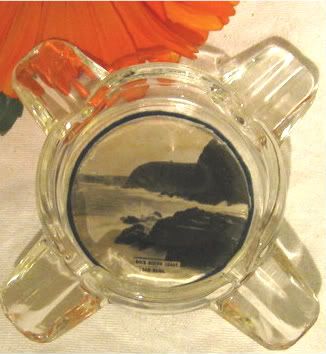 Do you collect Blue Delft? Check this
Blue Delft Smoking House Ashtray
out...an unusual beauty direct from Holland.
These are just two of the many foreign made collectible ashtrays...I also have many Advertising, Casino, Retro, etc. ashtrays and many many more to offer.
Visit my store,
Supergrannys Treasures
for a regular plethora of retro vintage items at bargain prices.