~ Roseville Silhouette Nude Fan Vase ~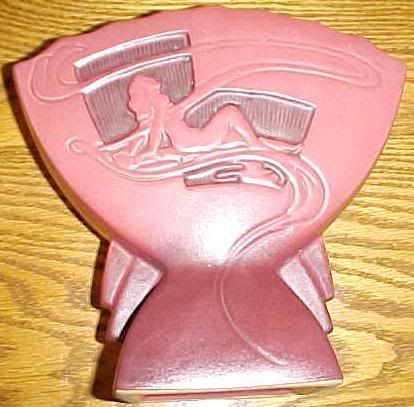 Here for your consideration is One of the Most sought after of all of the Roseville art pottery pieces...
The Reclining Nude Fan Vase in Burgundy...
This beauty has been on my Living Room Mantle for the past 20 years...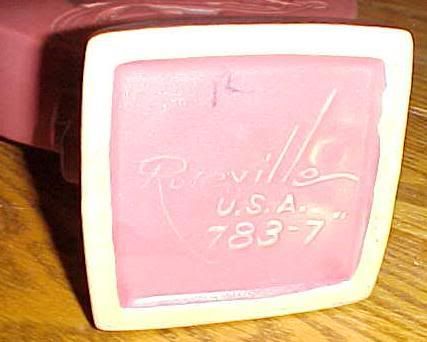 Marked Roseville U.S.A 783-7"
As it should be, this piece is Authentic...and is in Perfect, MINT Condition.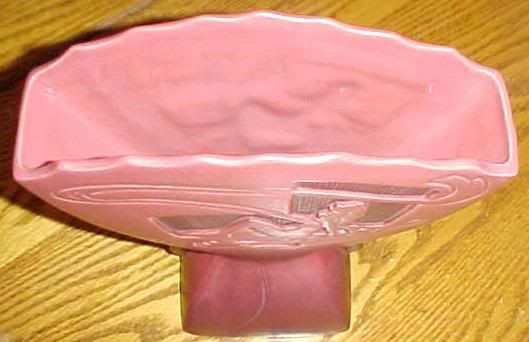 As you can tell by my close-up photos...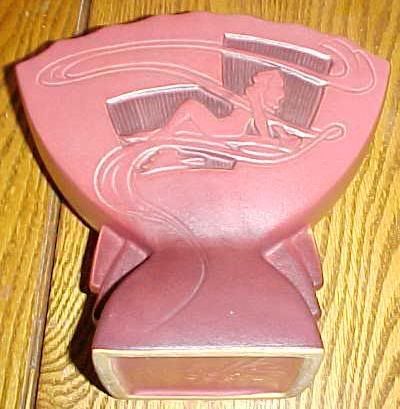 What a Beauty...
Made in the early 1950s, this piece was probably never used.
I can tell you I have never used it!
~ ~ ~
I Ship Worldwide.
I Charge Exact Shipping Costs.
I do not charge Handling Fees.
I refund any money I may charge for excess Postage.