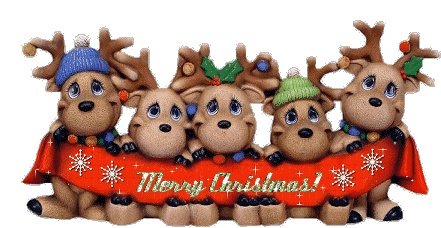 So, it's Christmas Eve...
the presents are wrapped, the tree is lit and sparkling, the cookies are baked, holiday tidings are sent, and do you know what I'm doing?
I am planning the New Year's Party!
It will be a fairly small event, with just family and a few friends, but no matter how big your celebration, festive food and drinks always help to make it memorable. This year my kids have requested a colorful theme. Thought I'd share a recipe or two with you, in case you need to brighten up your party, too!
These recipes come from
Tablespoon.com
, where you'll find not only inspiring recipes, but coupons, too, which will help keep your holiday budget under control! It's so easy to over-indulge, isn't it?



Ingredients
1 5.1 oz box vanilla instant pudding, prepared per package directions
red, yellow, blue, green and purple liquid food coloring
whipped topping and rainbow sprinkles, for garnish
Directions
Separate the prepared pudding into 6 individual bowls.
Add 2 drops of food coloring to each bowl to make the rainbow colors. For orange, use one drop yellow and one drop red.
Layer the pudding by adding 2 tbsp of the first pudding color into four small, thin parfait glasses (about 8 oz volume works well). Tap the bottom of your parfait glass gently on the counter after each layer to make the layer flatten. Repeat with remaining pudding colors.
Refrigerate per the pudding package directions, until fully set.
Immediately before serving, top with whipped cream and rainbow sprinkles.
And for the grown-ups...
Ingredients
1 3/4 cups prepared lemonade
4 envelopes plain gelatin
1 1/4 cups cake flavored vodka (or sub vanilla or whipped cream vodka and a touch of amaretto)
2 tsp sweetened condensed milk (up to 4 tbsp is okay - use to sweeten to taste!)
6 small bowls (one for each color)
liquid food coloring
frosting and sprinkles, for garnish, if desired
flexible silicone mini muffin pan (cavity volume = 3 tablespoons)
Directions
Pour lemonade into a small saucepan and sprinkle with gelatin. Allow to soak for a minute or two.
Heat over low, stirring constantly, until the gelatin is dissolved (about 5 minutes).
Remove from heat, stir in the vodka and sweetened condensed milk.
Pour 1/2 cup portions into 6 bowls. Use liquid food coloring for rainbow colors (in this case: red, orange, yellow, green, blue, violet). (I wanted a very vibrant rainbow, so used 4 drops of liquid food coloring for each color.)
Prepare the mini muffin pans by spraying lightly with cooking spray and then wiping clean with a paper towel. (This will leave a slight residue which will assist in unmolding without effecting the taste or appearance of the jelly shots.)
Spoon 3/4 teaspoon of the red gelatin mixture into the muffin pan cavities. Refrigerate until set, but still sticky when touched. (The first layer will take 20 minutes or so, subsequent layers less.) Repeat with remaining colors.
Refrigerate overnight to allow the layers to fully bond.
To serve, loosen around the edges of each muffin cavity and pop out the jelly shots.
Immediately before serving, garnish with a small dollop of frosting and sprinkles if desired.
Now, I know these will be popular over in the OLA Chat Room
Buy-A-Round Lounge
! For a little holiday cheer, stop by for some free eggnog, too!
For those of you who do not have the silicone mini muffin pans, I intend on using the little clear plastic shot glasses that you can buy at almost any grocery store this time of year... just remember to coat them with some cooking spray, so they slide right out! (And yes, according to the comments section, these can be made non-alcoholic.)
However you plan to celebrate,
FleaPirates
and family wishes you all a Happy New Year!
Don't forget to shop OLA for all sorts of affordable holiday necessities... did you know there is quite an assortment of shot glasses on sale today?
Like these! (Click on the image to see how it could be yours!)