I have decided to deal with listing the new items I have been wanting to get listed, and also to blog. Now I cannot keep up with Fleapirates, but I can do some, from time to time. So here is my offerings of newly listed items on
OLA
:
Beautiful Deer Planter 1575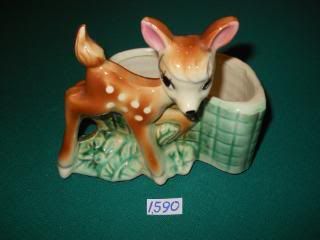 Awesome Fish Planter #1592
Hanging Turtle Flower Pot #1587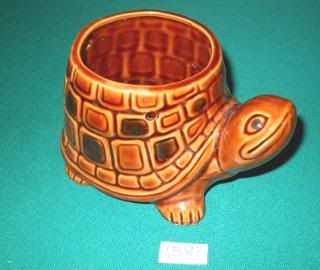 Brown Cow Planter #1586
Do you see a theme here? It is so hot that I am putting off going outside in the heat and am listing things I would like to be doing, like planting. When it cools off I will plant, but until then I will be listing more items and blogging about them. You can see all I have to offer by going to
ChateyCathey's Collections
.
Thanks for taking time to read my blog and see a few of the planters I have to sell you, along with lots of other items!
Be safe, be healthy and be happy.