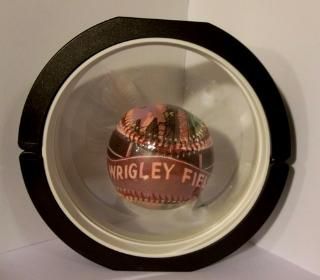 This limited edition baseball displays Wrigley Field!

Distributed by McArthur Sports in the year 2000,
this collectible is protected and encased
in a unique, circular display case
that makes the baseball appear as if it is suspended in mid-air!

This is a standard-sized baseball.
It is in excellent pre-owned condition - like new!
The Unforgettaball trademark is easily found.