I believe it was my last Supergrannys Musing blog that I commented on the high price of ladies panties. I had looked at Online Auction for some. Since then I have found a bunch of them at extremely friendly prices.
Here's a couple of examples...I'm tellin ya the variety goes from string thong panties to boxers for females.
CLICK HERE to View silverjack810 Item
CLICK HERE to View k6559 Item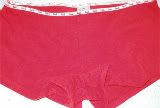 Now these are very nice and priced very nice....I hope you will check them out. BUT...there is still a problem for some of us lovely 'full bodied' gals. I like cotton and I asked for some black pairs or some polka dot pairs. Here's what one of the OLA sellers came up with....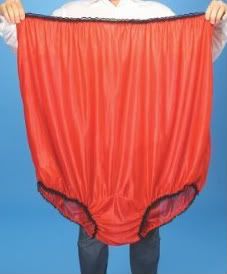 These are probably very nice but they are that silky nylon stuff and I like nice cool cotton. From the looks of them, I'm thinkin that manufacturer cleaned
Omar the Tentmaker
clean out of fabric.
Those would probably pinch hit as a swing for a toddler.
Those last 2 sentences are not for real......you knew that now didn't ya?
CLICK HERE for Online Auction
There are 1,000's of items you may very well need or want so start that early Christmas shopping NOW.