Sometimes the best gift is the unusual gift. Here's a couple of ideas.
When it's cold and you've been shoveling the walk or working outside....a bit of warming Christmas cheer is in order. How about giving a vintage Wild Turkey Pin tied around a pint or half pint of Wild Turkey. Not that expensive and probably a real treat for someone.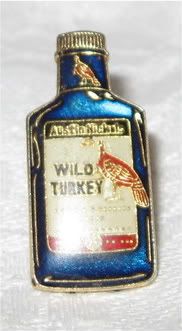 Uncle John's Bathroom Reader The World's Gone Crazy 2010
Wacky facts and stories.....short articles...fun to read. My husband thinks its the best gift ever!! Wrap with a roll of toilet tissue and you've got an unusual gift!
CLICK HERE for Online Auction
Fleapirates Plunder
offers quality unusual vintage collectibles!
CLICK HERE to Read Supergrannys Musings